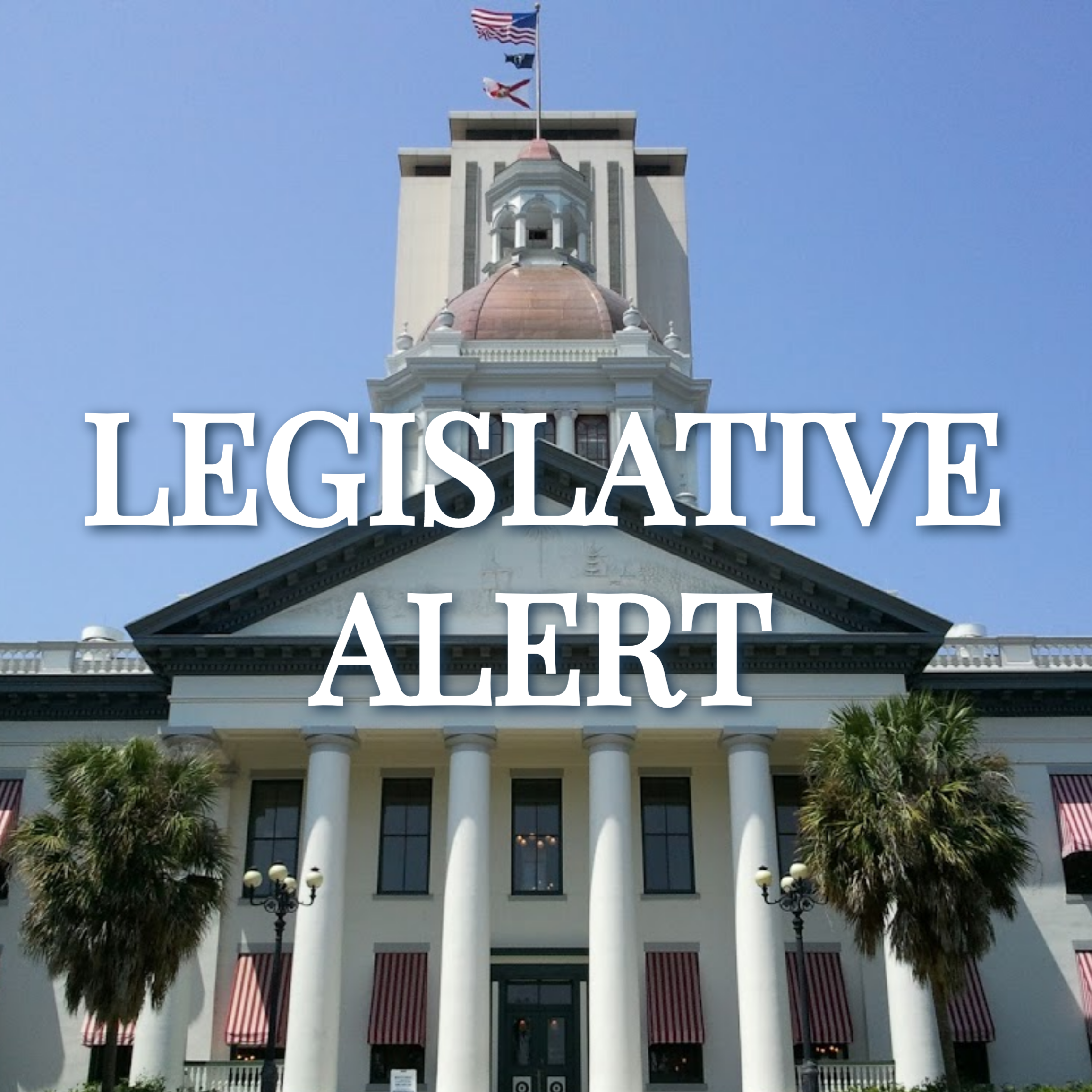 LEGISLATIVE ALERT: Health Policy Committee to Vote on ALF Deregulation Bill
November 4, 2019
Senate Bill 402, a bill that has been called a "needless concession" to the assisted living industry, is scheduled to heard in the Health Policy Committee tomorrow.
The committee will meet from 10:00 AM to 12:00 PM at 412 Knott Building at the state capitol building in Tallahassee.
While Families for Better Care believes there are elements of the bill that could prove beneficial to residents, one such example being the requirement for staff to better explain the medications they administer to residents, there are other aspects of the bill that give us great cause for alarm.
The proposed changes to the adverse incident reporting and how the ombudsman's data would be marginalized when quality of care standards are considered by the Agency for Health Care Administration are both deeply troubling. These provisions would have dire consequences for residents. If enacted, they would far outweigh any good that the bill's sponsor (Senator Gayle Harrell) is trying to achieve as both soften regulatory accountability of assisted living facilities.
But we are happy to report that Senator Harrell has heard our collective concerns.
Senator Harrell graciously called Families for Better Care's Director Brian Lee over the weekend, promising to propose amendments that would address some aspects of the bill that we believe would be dangerous to residents and their safety. The amendments are now available online for viewing. Families for Better Care is in the process of reviewing them and will soon share our analysis.
We wish to express our gratitude to Senator Harrell for hearing us and for abiding by her promise to reach out to advocacy groups, soliciting their feedback on how to best improve Senate Bill 402 so it's helpful to residents.
In the meantime, we encourage our supporters to keep up their advocacy work on behalf of residents, sharing with lawmakers that residents and families are closely watching how they are reshaping Florida's laws to protect the elderly.
If you're able, try and attend some of committee hearings as the bill moves forward, respectfully voicing your opinions during the time slated for public testimony. But if you can't make it to Tallahassee, and even if you can, we recommend that you continue to contact lawmakers through emails, phone calls, and social media.
Continue being a courageous voice on behalf of our families and friends who are living, and working, in nursing homes or other long-term care settings. Your voice makes a difference between good care or nominal care, tough enforcement or lax enforcement, or safe facilities or dangerous ones.
For more information on Senate Bill 402, or for how you can engage in resident advocacy, you may contact Families for Better Care's team anytime by submitting a question through our secure online help form or by calling us at 850.491.0066.
RELATED ARTICLES
RECENT POSTS
To Jab or Not to Jab? Nursing Home Vaccine Mandate Debate Heats Up
Genesis HealthCare recently announced employees must now get a COVID19 vaccine. Period. Company leaders warned that if staff
Read More