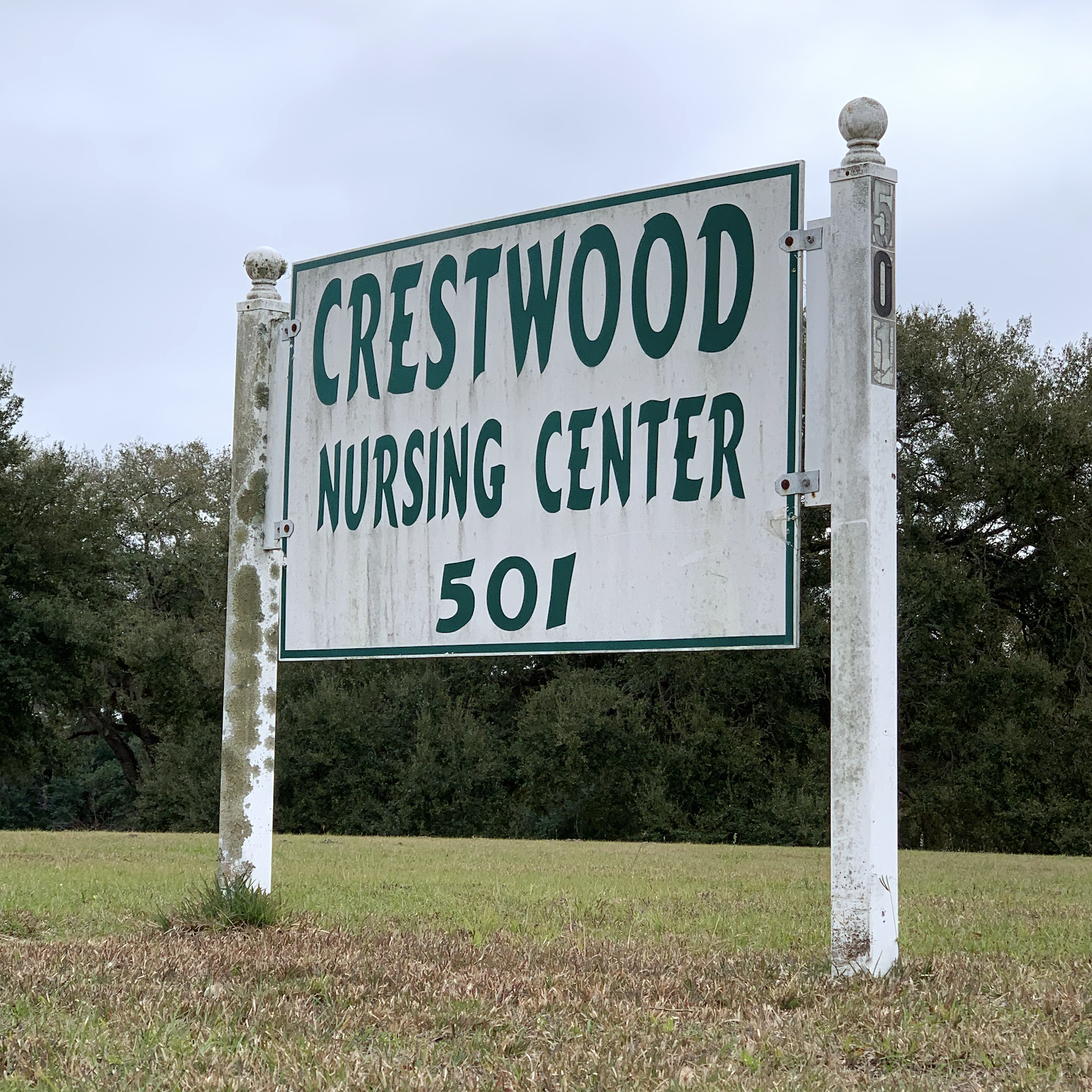 FLORIDA UPDATE: State Orders Nursing Home to Find New Owners, Or Else
February 3, 2020
In September, Families for Better Care reported that Florida's Agency for Health Care Administration imposed a Moratorium on Admissions against the Crestwood Nursing Center in Palatka after state inspectors discovered serious health care violations that caused residents "injury, harm, impairment, or death."
The state's emergency action was meant to serve as a wake-up call for Crestwood operators, demanding facility administrators get their house in order or face even harsher consequences.
Unfortunately for the residents, Crestwood failed to heed that warning and now the state has undertaken additional enforcement action.
According to the latest amended Final Order, state officials have reached a "settlement agreement" with Crestwood, agreeing to the following stipulations:
Crestwood must pay an "administrative fine" of $53,500;

Crestwood must "pursue a change of ownership" within 120 days; however, if the facility is unable to identify a new owner, then the residents will be evicted and relocated on or before June 30, 2020; and


AHCA will "not seek revocation" of the facility's license and has "lifted" the previous Moratorium on Admissions.
While Families for Better Care appreciates AHCA's regulatory steadfastness, we are puzzled as to why the Agency believed it was necessary to remove the restriction on resident admissions, especially given the fact that Crestwood has this recent history of negligence.
Also, as we noted in our previous alert, Crestwood Nursing Center is one of only two nursing homes in the Palatka area (the other being Solaris Healthcare, a 180-bed facility with an "average" rating overall). If Crestwood operators are unable to secure a buyer for the property, then residents face the real possibility of an abrupt eviction, and may be forced to relocate to an unfamiliar destination. This destination may or may not be to their liking: it might not even be within visiting distance of their loved ones.
Families for Better Care recommends that residents and their families begin making contingency plans in the event that Crestwood is unable to secure a new buyer. Families should also remain vigilant in advocating for their loved one's rights with so much uncertainty about Crestwood's future.
In the meantime, Families for Better Care will continue monitoring this situation and will keep our readers posted on any new developments. Remember, we stand ready to help answer any questions about residents' rights or advocating for improved care.
RELATED ARTICLES:
RECENT POSTS
To Jab or Not to Jab? Nursing Home Vaccine Mandate Debate Heats Up
Genesis HealthCare recently announced employees must now get a COVID19 vaccine. Period. Company leaders warned that if staff
Read More