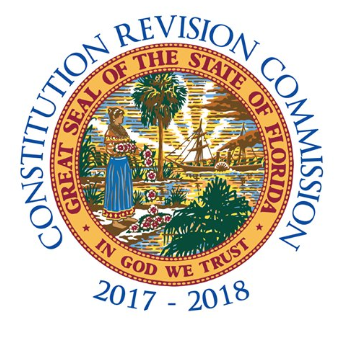 Momentous Victory! Florida's Prop 88
by FFBC | January 22, 2018
Last week, Florida's Constitution Revision Commission's Declaration of Rights Committee voted 5-2 in favor of Proposal 88, a constitutional amendment that, as FFBC executive director Brian Lee testified, "would radically change the trajectory of Florida long-term care for the betterment of Florida's elderly for generations to come."
While the committee's passage is a momentous victory for residents and their families, the fight for constitutionally-etched elder rights is far from over.
The Constitution Revision Commission will convene several public hearings across Florida over the next few months to solicit public feedback on proposed amendments, including Proposal 88. Families for Better Care encourages residents, families, caregivers, and consumers to attend as many of these hearings as possible and express how Proposal 88 would improve the lives and conditions for elderly and disabled adults living in nursing homes and other long-term care settings.
If you're unable to attend one of these hearings, post your support through social media using #88ISGREATFORELDERLY.
Commissioners need to hear from you!
A WORD OF THANKS…
Families for Better Care wishes to thank Leader Carlton and Commissioners Stemberger, Donalds, Gainey, and Johnson of the Declaration of Rights Committee who courageously faced down an onslaught of opposition testimony and boldly voted in support of Proposal 88.
Families for Better Care also thanks State Long-Term Care Ombudsman Michael Milliken for his forthright testimony during the Declaration of Rights Committee's workshop of Proposal 88. Mr. Milliken spoke to the merits of Proposal 88 and reported on the outstanding advocacy work of Florida volunteer ombudsmen.
Finally, Families for Better Care thanks Governor Rick Scott. It was Governor Scott who challenged the Constitution Revision Commission to "consider adding permanent measures to put resident safety first" in wake of the Hollywood Hills nursing home tragedy. Because of Governor Scott's leadership, elderly Floridians are one-step closer to their own constitutionalized elder bill of rights.
RECENT POSTS
To Jab or Not to Jab? Nursing Home Vaccine Mandate Debate Heats Up
Genesis HealthCare recently announced employees must now get a COVID19 vaccine. Period. Company leaders warned that if staff
Read More