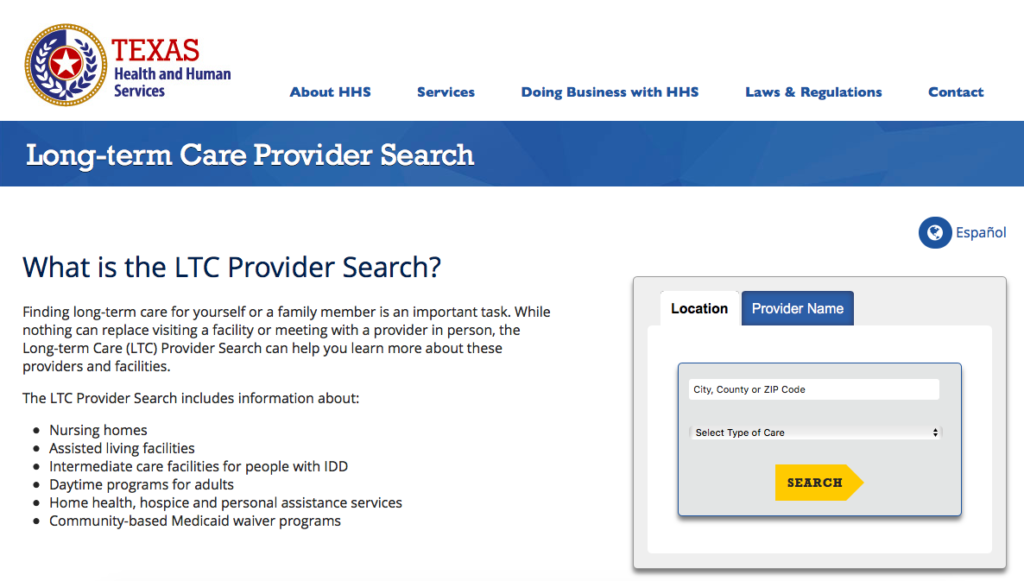 HO-HUM: Long-Term Care Provider Search Page Leaves Consumers Wanting More
by FFBC | January 29, 2018
The Texas Health and Human Services Commission finally unveiled its Long-Term Care Provider Search page after being "unavailable" for weeks. Here are Families for Better Care's initial thoughts on the site's redesign and new functionality:
THE GOOD:
The facility search engine is superb. Data return is crisp with facility information compiled cleanly into easy-to-find subsets. We believe the site's navigation is among the best we've ever seen among states with similar consumer databases.
THE BAD:
Missing inspection reports and no inspection data aggregator are glaring omissions that make the overall experience "ho-hum."
A good start, but more upgrades are still needed to make the site a regular return for families.
Overall grade: C+

Check back here for our detailed review coming soon.
In the meantime, we'd love to hear what you think about the freshened search page. Share your thoughts on our Facebook page and we will make sure to get your ideas to site managers.
RECENT POSTS
To Jab or Not to Jab? Nursing Home Vaccine Mandate Debate Heats Up
Genesis HealthCare recently announced employees must now get a COVID19 vaccine. Period. Company leaders warned that if staff
Read More